MLM Meme | by Ottie on 2020-04-25 18:51:42

Watching Trump suggest injecting light into bodies, and asking his scientist to confirm she'll look in, made me think this...

View whole post
---
Our first video | by Ottie on 2020-03-29 13:46:49

Here's our first video on our new youtube channel. Hoping that dogs can be a way to pass good advice to people considering MLMs.

We hope to produce a bunch of these over time!

View whole post
---
COVID and MLMs | by Ottie on 2020-03-16 00:10:21

We should be concerned about MLMs, especially in a time of world shock/panick related to coronavirus. MLM pushers are out in force, not only pushing their products with fake corona-cures, but they are also using this as an opportunity to target peopel who are at risk of losing their jobs.

Bad economy + people need to work from home = MLM breeding ground

View whole post
---
LuLaRoe = ugly | by Ottie on 2020-02-29 13:08:01

It's amazing that such a large business was build on products that are so atrocious.
View whole post
---
10 second search on Amazon | by Ottie on 2020-02-23 15:22:09

Amazon is a great resource for convincing people not to get involved with an MLM.

As a quick test, I did a search for "Carly LuLaRoe Dress" (Carl is one of their style names.) Amazon shows a lot of results, including some from LuLaRoe and some from a number of other styles. I think filtered based on two brands: Fenscace (not an MLM) and LuLaRoe.

You can see the results below. Sellers of MLM garbage have to hope that prospets don't use Amazon to check on products, prices, or anything else. A super cursory look would tell anyone with any reasonable sense that LuLaRoe products are complete garbage.
View whole post
---
When you can buy stuff for less than wholesale | by Ottie on 2020-02-23 15:02:49

Check out a recent view of wholesale prices for LuLaRoe:
Now check out all the new (with tags) inventory being sold on ebay. See the list here. You'll notice that the vast majority of items are being sold for LESS than wholesale. You'll see the same trend on Amazon as well.
This is just one of many reasons whey it's so hard to make any money. You sell things to ... View whole post
---
GNC vs. Herbalife - what are people looking for? | by Ottie on 2020-02-16 15:33:19

Google Trends is a great tool for comparing the frequency of web searches.

For example, here's Google trends over the last 24 months, comparing Herbalife and GNC:
The scale is relative. So if you added Amazon to the analysis, both GNC and Herbalife would look like flat lines on the 0.
The key is that GNC is far more popular and searched than Herbalife. So when you're joining one of these companies, you have to realize that most people don't already want your products. You are an individual brand ambassador and you're fighting an uphill battle against companies that spend real money on marketing and retail locations.
View whole post
---
MLM product price comparisons | by Ottie on 2020-02-16 15:23:28

MLMs will pitch the magic of social media and the fancy web site they provide you as an easy way to sell your products. True, there's probably a lot less effort needed (theoretically) compared to the pre-internet days where most sales were done in person. However, that ignores the fact that Google and modern web tech has made it extremely easy for people to search for your same products online - and find better prices.

The chart below shows the pricing I found on three of the top products on Herbalife. They're the same exact sku, but the pricing is from Herbalife vs. Amazon vs. eBay.

Ebay is, not suprisingly, lower, but I would understand that people might not have eBay accounts, and might be ok paying a bit... View whole post
---
Helping someone on an MLM | by Ottie on 2020-02-15 18:36:27

I want to get rid of MLMs, though understand that for a few extremely rare individuals, it could be a net positive. I think it might be harmful to the conversation with a loved one if you dismiss all of the upsides and potential benefits of MLMs. By granting something, it gives you some credibility to make your argument.

I created a quick/dirty simple too to help with the conversation. You can see it below:
It's pretty straightforwar to use. See below for the filled in chart for my own preferences:
As you can see, I'm sort of in between having a "normal job" and just do... View whole post
---
What you will really make | by Ottie on 2020-02-15 09:34:21

Following my response to Michelle Mallard-Gay, I looked into what people actually make. It's hard to compare apples to apples as the companies work hard to obfuscate the facts in their income disclosure statements. But the chart below is really close.

Of course, they say they pitch it as "part time", so I also compare it to a 20 hour, 50 week job paid minimum wage, and also compare it to the starting pay at Starbucks.

Note the below does NOT include the additional start up cost of being in an MLM. So if anything, the chart below is being really generous to MLMs.
View whole post
---
Response to Michelle Mallard-Gay | by Ottie on 2020-02-14 10:29:34

Michelle Mallard-Gay, the CEO of LimeLife (an MLM) recently wrote the following on Facebook. I wonder sometimes if people like her are lying are stupid. I'll give her the benefit of the doubt and assume she isn't stupid, so I think she's just lying. To demonstrate, I'll put in my comments/facts (in red) within her post below.

From Michelle:

Recently Anastasia Beverly Hills pulled their collaboration with Rodan + Fields because of "fan backlash." I want to first take a moment to congratulate Anastasia for exploring this collaboration and tip my hat to Rodan + Fields for partnering with such an incredible female businesswoman. But the purpose of this post is to add so... View whole post
---
MLMs kill friendships | by Ottie on 2020-02-12 22:01:33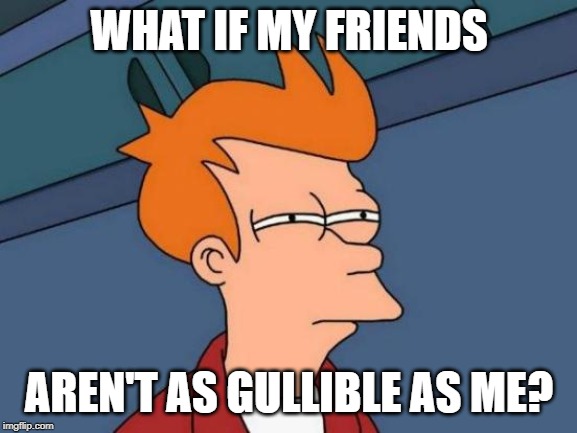 One of the worst facets of MLMs is how they poison otherwise good relationships. Yes, we make fun of the Karens who reach out to you after 10+ years of silence, but the bigger ill is when you're engaged by someone with an MLM "opportunity", and you actually care about that person.

No one likes to stomp on someone's dreams or tell them they're being swindled.

That's why we need another option. Not just education on how bad MLMs are, but a "hey, just try this before you spend your money" option. You could even say that, "you might be right - this might be a great opportunity - but wouldn't you want to make sure before you spend hundreds of dollars?"

That's what ... View whole post
---
I'm a boss! | by Ottie on 2020-02-11 14:12:47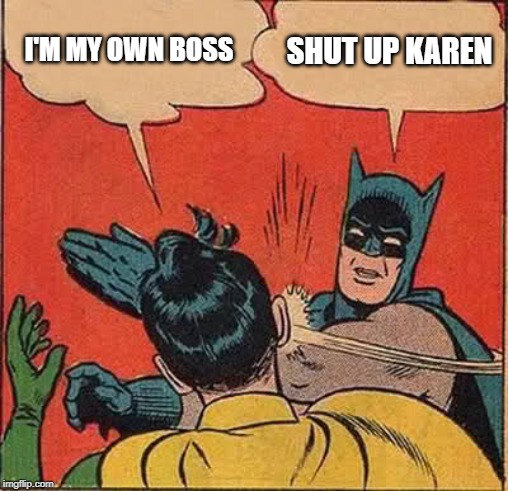 View whole post
---
Recruiting the young | by Ottie on 2020-02-11 14:04:21

from a Karen in a reddit post: "Just returned home from my daughter's 8th grade career day at school. What a bunch of great kids. Gearing up for high school. I gave a presentation to over 100 8th grade students on Direct Sales, Network Mktg, MLM, and the kind of money you can earn. (Just recruiting early teehee.)"
Really disgusting, though I can't really blame her. She believes in it. She might even be making money from it. But to promote it to kids is like promoting playing the lottery (look, I won!) or promoting going into acting. Someone who is a true friend to her (and to humanity) should have stopped her.
View whole post
---
What an MLM killer will look like | by Ottie on 2020-02-10 17:31:31

Our goal is to build a service that effectively kills MLM - worldwide. There are many facets required to make this work, but at a high level, it needs to do the following:
Provide a way for an MLM prospect to try the experience for free. MLMs don't have free trials, because if they did, people would realize very quickly that the experience of being in an MLM and trying to pitch skeptical friends/family just plain sucks. Because this is a requirement, the solution also needs to…

Require extremely low overhead to run. It won't require the shipping of actual produ... View whole post

---

Koala signs up for MLM | by Ottie on 2020-02-09 09:59:06

View whole post

---

Join my MLM! | by Ottie on 2020-02-08 11:08:54

View whole post

---

How many people really make money? | by Ottie on 2020-02-08 11:05:30

In the typical MLM, about 1% end up making above $50,000, or a middle class income.

To someone who is being pitched an MLM (and is inclined to believe), even this stat isn't convincing. After all, maybe they're the 1% - especially if they're willing to work hard, exciting to be their own boss, etc.

They also might imagine (as their "friend" is pitching it), that the $50,000 will come from them relaxing most of the day casually posting stuff on social media, which they might be doing anyways.

The reality is that the 1% isn't 1%. For new members, it's far less than 1%, as most of the 1% were early adopters who got in on the scam before it exploded. For new members that happen to end up making $50,000/year, they do so only through enoug... View whole post

---

Concept of a free trial for MLMs | by Ottie on 2020-01-26 00:00:00

No one goes into an MLM thinking that the chances of success are minute, or that they're participating in a likely scame. MLMs are appealing for several reasons:

a) They promise financial securityView whole post

---